Description
Orientation for your (future) career can be overwhelming. What jobs do exist? What are my chances? Where do you start?
PPHS invites alumni in- and outside academia to give an insight into their own career paths.
How did they end up in that position after their PhD?
What were the reasons to decide to follow that specific career path?
They will talk about their work responsibilities, explain their everyday tasks, and depict the advantages and disadvantages of their work. Furthermore, they will explain how they transitioned from their PhD into the job and how they planned their career.
---
Format
Each semester, 3-4 speakers are invited to talk about their careers. We invite PPHS alumni and PPHS supervisors. The presenters will give you an insight into their career path and answer your questions.
In the online sessions we provide a balance between input by the speakers and the possibility to ask questions in smaller groups.
In the on-site sessions we close the event with an Apéro
---
Participants
The event is open to all PPHS members as well as other PhD students in the Health Sciences of the University of Basel, and SSPH+ IGC members.
Speakers November 2022
Yu-Shiuan Lin, SNF Postdoc.Mobility fellow at A. A. Martinos Center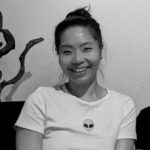 for Biomedical Imaging, Harvard Medical School
Yu-Shiuan is a psychologist originally from Taiwan. After working 3 years as a research assistant in Taipei, she fell in love with research and therefore pursued her master's degree at King's College London and a PhD in Basel. In her 10-year journey in academia, Yu-Shiuan has conducted research on ADHD, psychosis, and caffeine. During her PhD at Centre for Chronobiology in Basel, the topic of caffeine effects on neurocognitive functions inspired her interest in the beauty of adenosine system and its neuromodulations. In order to be able to study adenosine, Yu-Shiuan obtained the SNF Doc.Mobility fellowship to learn positron emission tomography (PET) imaging method at Forschungszentrum Jülich. Currently, Yu-Shiuan is leading a pharmacological behavioral study on caffeine and dopamine-modulated neurobehaviors at UPK, and at the same time doing a Postdoc.Mobility fellowship at Harvard conducting a pharmacological PET/fMRI study on the adenosine-modulated neurotransmission.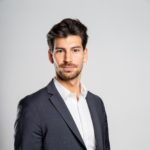 Paco Cerletti, Global Evidence Generation Manager at Roche, Basel
Paco is a purpose-driven healthcare professional highly committed to evaluating and improving healthcare globally. In his current role at Roche Diabetes Care (RDC), he leads evidence generation within the Global Market Access department. His activities are focusing on demonstrating the value of RDC solutions to patients, healthcare professionals and payers with the ultimate goal to increase access worldwide. As a background, Paco is a chronic disease epidemiologist holding a PhD from the Swiss Tropical and Public Health Institute. At Roche, Paco is able to fully express his passion and curiosity for leadership in healthcare by being rooted in an agile culture of diversity and integrity that paves the way for impactful innovations. Paco is Swiss and Italian and lives in Basel with his partner. He spends lot of his spare time on the tennis court.
Karin Zimmermann, postdoctoral researcher and head of the SPhAERA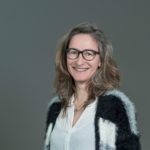 research group, Institute of Nursing Science, Department Public Health, Faculty of Medicine, University of Basel
Karin is a nurse by training with 20 years of clinical experience in paediatric oncology. Late in her life she started her university studies in nursing science and defended her dissertation in 2016 in the field of paediatric palliative and end-of-life care (PELICAN study). Shortly after, she transitioned into the postdoc phase and developed and designed the SPhAERA study as continuation of the PELICAN study. The SPhAERA study (2019-2023) is a collaboration with the University Children's Hospital Zürich (PD Dr. med. Eva Bergsträsser) and received funding of approximately CHF 500'000.- from various sponsors. Karin supervises two doctoral students and is "Forschungsgruppenleiterin" at the Department of Public Health, Faculty of Medicine, University of Basel.
Simon E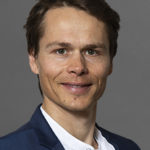 ndes, PhD – Unit Manager Health Promotion and Prevention at Ecoplan
Simon Endes is responsible for the business area «Health Promotion and Prevention» at Ecoplan. Since March 2019 he has been supporting Ecoplan in advising health organisations. He studied sports science and sports management at the University of Leipzig. After obtaining his doctorate in 2015 in Sports Sciences at the University of Basel, he managed and coordinated various projects at the Department of Sport, Physical Activity and Health at the University of Basel. From the beginning of 2017 he was head of the cantonal action programme "Bern gesund" at the Health and Welfare Directorate in Bern.
Miriam Njoki Karinja, PhD – Clinical Epidemiologist, World Food Program
Miriam Njoki Karinja obtained her PhD in 2019 in Epidemiology at Swiss TPH in Basel. She is an epidemiologist with an interest in infectious diseases, nutritional surveillance, health systems strengthening, and the use of technology to advance the delivery of health services. Njoki has extensive experience working with public-private partnerships to design, implement and evaluate health interventions in low- and middle-income countries. In her current position she works as data, analytics, and research consultant in the research, evidence, and policy team at the World Food Programme (WFP).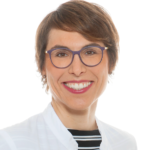 Anne-Katrin Pröbstel, MD Dr med. – Senior Physician and Research Group Leader at University Hospital Basel
Anne-Katrin Pröbstel studied medicine in Germany, France and the US and obtained her doctoral degree in neuroimmunology. She pursued her neurology residency at the University Hospital of Basel followed by a 3-year postdoctoral fellowship in the US. After this she obtained her board examination in neurology and habilitation in 2019 at the University of Basel. Nowadays, SNF Eccellenza Professor Anne-Katrin is a research group leader, PhD supervisor, and senior physician in neurology.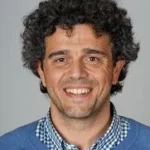 Aurelio Di Pasquale, PhD – Software Project Coordinator, Household Economics & Health Systems Research Unit at Swiss TPH
Aurelio Di Pasquale received his PhD in Epidemiology in 2018 at the University of Basel on the topic of improving quality, timeliness and efficacy of data collection and management. Aurelio is now applying his knowledge of data management in research support, Research IT, and teaching. In addition, Aurelio is a member of the WHO Verbal Autopsy Reference Group, and member of the Technical Advisory Board of the ODK Ecosystem.
Belinda von Niederhäusern, PhD – Senior Patient Partnership Manager at Roche Pharma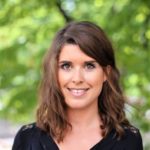 Belinda holds a PhD in Clinical Research where she graduated summa cum laude (University of Basel). She also holds an MSc in International Health Policy & Economics (London School of Economics) and an MSc in Biochemistry (ETH Zurich and Harvard University). After her postdoc at the University Hospital Basel, she is now continuing to serve the patient community. In her current position as Senior Patient Partnership Manager, Rare Diseases, at Roche Pharma AG, she is the driver for the patient-centric brand strategy for Germany and acts as a primary point of contact for the patient community.
Apolline Saucy, PhD – postdoctoral researcher at the Barcelona Institute for Global Health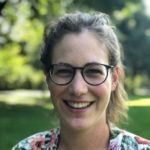 Apolline Saucy is an environmental epidemiologist with a PhD in Epidemiology from Swiss TPH and the University of Basel. In April 2021, she joined the Barcelona Institute for Global Health (Barcelona, Spain) as a postdoctoral researcher, where she currently investigates the impact of the urban exposome on health and health behaviours across Europe, as part of the EXPANSE project. The focus of her studies has been on the cardiovascular impacts of environmental factors such as transportation noise, air pollution and heat. During her doctoral training, she engaged in various teaching activities and acted as editor-in-chief of the IJPH Young Researcher Editorials. Conducting observational epidemiological research and harmonizing various sources of environmental, geographical, and patient data are essential parts of her past and current research activities.
Prof. Martin Röösli, PhD – Head of Unit "Environmental Exposures and Health", Swiss TPH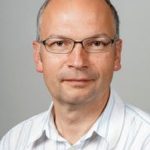 Associate Professor Martin Röösli received his PhD in Epidemiology at the University of Basel in 2001, followed by his habilitation at the University of Bern in 2009. Prof. Röösli is now working as head of the Unit "Environmental Exposures and Health" at the Swiss TPH. His research deals with environmental epidemiology and includes exposure assessment studies, aetiological research, and health risk assessments in the area of ionizing and non-ionizing radiation, noise exposure, ambient air pollution, climate change, pesticides and passive smoking. Next to his research activities, Prof Röösli supervises (PhD) students, and he is a member of various (scientific) advisory bodies.
Dr. Clara Sailer, MD, PhD – postdoctoral researcher at Massachusetts General Hospital.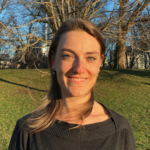 Dr. Clara O. Sailer, MD, PhD, holds master's degrees in Human Medicine from the University of Basel and Clinical Research from Dresden International University. After defending her MD-PhD thesis "Primary polydipsia in the medical and psychiatric patient" in 2020, she was awarded the prestigious SNSF grant "Early Postdoc.Mobility" and moved to Boston (USA). She is currently pursuing a postdoctoral fellowship position in Dr. Lawson's Neuroendocrine research group at Massachusetts General Hospital (Boston, USA). Her primary research interest is the interplay of endocrine and behavioral factors which she is currently exploring in eating disorders and patients with central diabetes insipidus. During her MD-PhD studies, Clara received various awards and fellowships, i.e., PPHS stipend award and SAMW Young Talents in Clinical Research Beginner and Project Grant. She was also very active in addition to her studies, taking on institutional responsibilities (e.g., PPHS student representative), organizing the monthly Journal Club Methods, teaching, and supervising students. She was also vice president of the Swiss MD-PhD Association (SMPA) and a member of various scientific societies and active as a journal reviewer.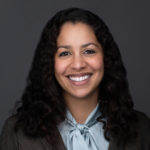 Kimberly Mc Cord, PhD – Data Scientist at Boston Children's Hospital
Kimberly Mc Cord is a clinical researcher with a PhD in Epidemiology from the University of Basel. The focus of her studies has been on the use of routinely collected data (RCD) in clinical research, including registry RCTs. She has collaborated in the CONSORT extension for trials using cohorts and routinely collected data and published several meta-epidemiological analyses on the application of RCD in trials. Kimberly is a Data Science Research Fellow at the Innovation and Digital Health Accelerator at Boston Children's Hospital and Harvard Medical School in Boston, Massachusetts.
Renato Mattli, PhD – Head of the Center for HTA and Health Economic Evaluations at the Zurich University of Applied Sciences (ZHAW)
Renato Mattli is currently Head of the Center for HTA and Health Economic Evaluations at the Zurich University of Applied Sciences (ZHAW). He conducted his PhD in public health and epidemiology at the University of Basel. Renato holds a master's degree in human movement sciences from the ETH Zurich and one in business administration. His interdisciplinary work experience includes direct interaction with patients as a biomechanist in the outpatient setting; clinical research, market access and health economics at the international level in the medical device industry and close to 10 years of research, consulting and teaching experience at the Winterthur Institute of Health Economics at ZHAW.