Description

Meet to Write is a tailor-made framework of weekly 3h sessions to support PhD researchers in develop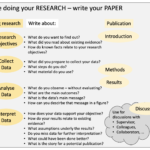 ing their writing style and habits that will guide them towards completion of manuscripts such as:
Publications
PhD proposals or PhD thesis
Memos or reflections
Science communication articles, blog entries or similar
During Meet to Write, participants write on their own writing projects. Participants share their writing goals and receive tips on the writing process from the organizer, Anja Matthiä. Occasionally, experts in academic writing and publishing present inputs on writing topics. In addition, a feedback process with peers or a writing expert is offered.
Participants can drop in and out each week, thereby selecting the specific topics and activities most suited to their needs and schedules.
---
Learning objectives

Develop a concise and convincing writing style
Acquire and practice peer feedback and review skills
Obtain the theory of writing scientific manuscripts
Develop consistent writing habits
Complete scientific writing projects
---
Participants

University of Basel PhD students of the Faculty of Medicine and of Swiss TPH.
Students from the Graduate School of Social Sciences (3GS) and members of the SSPH+ Inter-university Graduate Campus (IGC) can join the Friday sessions for free, the input sessions may require payment that is defined in the e-mail announcements. SSPH+ IGC students that aim for 1 ECTS and want to receive expert feedback need to pay a fee of 300 CHF.
No maximum number of participants in the (current) online format. On-site sessions are limited to 15 participants.
---
Lecturers
Dr. Anja Matthiä coordinates PPHS. Having found her pleasure in writing again, she wants to pass on her experience as well as tips about academic writing to PhD researchers. Therefore, join her at Meet to Write!
Dr. Riana Paola-Roos holds a D. Litt. et Phil. degree in Applied Linguistics from the University of Johannesburg, South Africa. She has taught English in various educational institutions in Switzerland, England and South Africa. Within the field of linguistics and language teaching, she has published and is particularly interested in Academic English and English for Specific Purposes. She offers academic writing courses at master's and doctoral levels at the Language Centre of the University of Basel and other educational institutions.
Kali Tal, PhD
Christopher Woodrow, PhD, Managing Editor, International Journal of Public Health and Public Health Reviews
---
Workload & credits

The workload for this course is not fixed as each participant can drop in and out each week. The workload per weekly session is 3 hours. Participants write using the Pomodoro method: 3 cycles of 45min writing, followed by a 10min break. Sessions with expert input or feedback on the same day have fewer writing cycles. Up to 4 participants can receive feedback from the expert in the 1:1 sessions.
There are no ECTS directly awarded for the course. However, we encourage students to make a learning contract in consultation with their supervisor. One ECTS corresponds to 30 hours of work. PPHS tracks your attendance and your participation in the peer feedback process; your supervisor assesses the outcome of your writing effort for the purpose of the learning contract. Find an example of the learning contract here.
To be regularly informed about the writing sessions, join the M2W mailinglist.
For the expert input sessions please register below:
---
---
Meet to Write covers all competencies. It's focused on scientific writing ("Knowledge and Scientific"), but it will also improve your "Organization and Management" skills by working structurally on writing projects. In addition, it will increase your communication skills ("Leadership and Personal").
Topics for expert inputs (registration required)
---
Friday 8 September: Opening lecture by Anja
Successful writing habits and how to profit from a writing community
I will give a quick intro in how Meet2Write works and how participants can profit. Furthermore, I'll address successful writing habits and alternative writing communities. Join me and share your writing habit with us!
---
Interested in a specific topic about academic writing?
Please, let us know and we set up an input session on that topic.